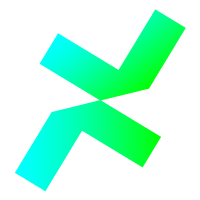 You have the opportunity to join our team to face business challenges in a dynamic environment with close collaboration within the team and business stakeholders.
Your Role and Responsibilities:
Provide vision and direction to the product development team, on product, roadmap, requirements, and growth opportunities, driving communication with stakeholders throughout the project;
Plan and prioritize product feature backlog and development for the product, working closely with product management and business teams to create and maintain a product backlog according to business priorities;
Assess value, develop cases, and prioritize stories, epics, and themes to ensure work focuses on those with maximum value that are aligned with product strategy;
Provide backlog management, iteration planning, and elaboration of the user stories, leading the planning of product release plans and setting the expectation for delivery of new functionalities;
Ensure that the team always has an adequate amount of prior prepared tasks to work on;
Actively mitigating impediments impacting the successful completion of Release/Sprint Goals,
Your Skills and Experiences:
Experience as a Product Owner and in the Software Development Industry;
Experience working with agile teams. CSPO certification is desirable;
Outstanding communication, presentation, and leadership skills;
Excellent organizational and time management skills;
Creative thinking with a vision;
Ability to mix a structured process-centric approach with an out-of-the-box creative mindset;
Fluency in both written and spoken English,
What you can expect from us:
Remote-friendly environment;
Highly attractive salary and benefits;
Great work-life balance and flexibility;
You will be part of a company where commitment, quality, and continuous improvement are core principles of our culture;
Highly engaged tech community;
International career opportunities;
Focus on individual development.
About us:
Xelerate.tech is passionate about software, tech, and people. We aim to attract the most talented engineers to deliver high-quality software products through highly performant teams.
A note from our team:
We know that applying for a new job can be a big step in your life and a bit intimidating, but also an opportunity to improve your professional and personal life. Don't worry, we've got you. We will be with you every step of the way. If you have any questions or concerns before applying, feel free to reach out to us at recruiting@xelerate.tech. We look forward to your application!