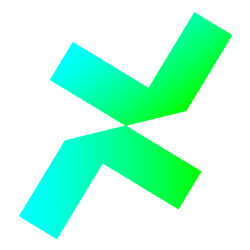 Xelerate Digital Car
You have the opportunity to join our team to face business challenges in a dynamic environment with close collaboration within the team and business stakeholders.
Your Role and Responsibilities:
The team is set up to support transformation from a desktop-only to web/cloud-based offering which is driven out of "Virtual Process Integration".
With the new team we intend to establish a dedicated and sustainable team for the development of web applications and cloud-based simulation solutions.
During the ramp-up of these solutions it is expected that the team also monitors/operates the developed services (during standard office hours).
Once the customer base will have grown sufficiently, operations will be handed over to a different team.
Solution area "Virtual Process Integration"
The Scrum Team assumes full responsibility for the developed solutions from detailing requirements with the responsible Solution Manager at the HQ to deployment and (initially) operation; including all QA activities.
Your Skills and Experiences:
Degree in computer science software engineering
Experience in web development including quality assurance and deployment
Very good knowledge of Angular and related technologies (such as JavaScript/TypeScript, HTML5, CSS, XML)
Good knowledge of Azure (and/or AWS, GCP), K8s, Python, Linux shell
Knowledge of enterprise IT architectures including IT security (authentication, logging, monitoring, …)
Experience with git and CI/CD systems (such as Jenkins, gitlab, Azure Devops)
Agile development practice (Scrum: Product Owner, Scrum Master, Team member)
What you can expect from us:
Remote-friendly environment;
Highly attractive salary and benefits;
Great work-life balance and flexibility;
You will be part of a company where commitment, quality, and continuous improvement are core principles of our culture;
Highly engaged tech community;
International career opportunities;
Focus on individual development.
About us:
Xelerate.tech is passionate about software, tech, and people. We aim to attract the most talented engineers to deliver high-quality software products through highly performant teams.
A note from our team:
We know that applying for a new job can be a big step in your life and a bit intimidating, but also an opportunity to improve your professional and personal life. Don't worry, we've got you. We will be with you every step of the way. If you have any questions or concerns before applying, feel free to reach out to us at recruiting@xelerate.tech. We look forward to your application!