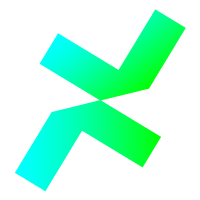 You have the opportunity to join our team to face business challenges in a dynamic environment with close collaboration within the team and business stakeholders.
Your Role and Responsibilities:
Working within the security team of the IT Security Department and define and implement safe standards, to using tools for scanning of applications and containers, auditing of application security, suggesting mitigation's, evaluating risk and supporting business lines with protection of data.
Practice Infrastructure-as-Code and GitOps within our product and integrate them seamlessly with surrounding infrastructure and processes;
Enable and support the developers in implementing KPIs and tests executed by the pipeline;
Design a secure application-release automation process to make security an integral part of the CI/CD pipelines;
Contribute to the continuous improvement of our processes and tools;
Provide guidance, support, and mentorship to other team members.
Your Skills and Experiences:
Basic knowledge of systems and networks, micro-segmentation, and Security.
Deep knowledge of technologies like Jenkins, Ansible, Terraform, Docker, Kubernetes, OpenShift, and Python;
Experience with one or more cloud computing platforms (AWS, GCP, Azure) (desirable);
Be familiar with agile methodology;
Excellent communication and facilitation skills;
English skills, both written and spoken.
What you can expect from us:
Remote-friendly environment;
Highly attractive salary and benefits;
Great work-life balance and flexibility;
You will be part of a company where commitment, quality, and continuous improvement are core principles of our culture;
Highly engaged tech community;
International career opportunities;
Focus on individual development.
About us:
Xelerate.tech is passionate about software, tech, and people. We aim to attract the most talented engineers to deliver high-quality software products through highly performant teams.
A note from our team:
We know that applying for a new job can be a big step in your life and a bit intimidating, but also an opportunity to improve your professional and personal life. Don't worry, we've got you. We will be with you every step of the way. If you have any questions or concerns before applying, feel free to reach out to us at recruiting@xelerate.tech. We look forward to your application!