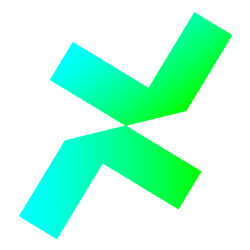 Xelerate Digital Car
Expert Developer/Analyst – Automotive cybersecurity
You have the opportunity to join our team to face business challenges in a dynamic environment with close collaboration within the team and business stakeholders.
Your Role and Responsibilities:
Creation of design concepts and implementation of security measures for network, process, integration and test tools

Design of data for network security measures (such as SecureOnBoard Communication) and secure Service Oriented Architecture

Validation and further development of the network security platform

Integration of network security

Further development and implementation of the security strategy

Creation of test concepts for functions of the security platform

Coordination of security tests with test center and other stakeholders

Coordination of test strategy with stakeholders and harmonization of procedures, test specification, test scope, documentation and exchange
Your Skills and Experiences:
Completed studies in electrical engineering, mechatronics, automotive engineering, computer science, or similar

Experience of approx 3 years in automotive cyber security, systems cybersecurity or similar

Preferable knowledge or experience in the automotive industry and current automotive technologies (Hardware, Software, Communications, etc.)

Preferable knowledge or experience for methods for cybersecurity, threat analysis and risk management ( SAE J3061, ISO/ SAE 21434 or ISO 27001)

Enthusiasm for automotive development and technical innovation as well as an interest in cybersecurity

Knowledge of technologies for securing the vehicle (encryption, IDS/ IPS, etc.)

Strong communication and teamwork skills

High analytical and conceptual skills as well as good communication and collaborative skills

Good English skills, German is a plus.

Personality is more than anything!
What you can expect from us:
Remote-friendly environment;

Highly attractive salary and benefits;

Great work-life balance and flexibility;

You will be part of a company where commitment, quality, and continuous improvement are core principles of our culture;

Highly engaged tech community;

International career opportunities;

Focus on individual development.
About us:
Xelerate.tech is passionate about software, tech, and people. We aim to attract the most talented engineers to deliver high-quality software products through highly performant teams.
A note from our team:
We know that applying for a new job can be a big step in your life and a bit intimidating, but also an opportunity to improve your professional and personal life. Don't worry, we've got you. We will be with you every step of the way. If you have any questions or concerns before applying, feel free to reach out to us at recruiting@xelerate.tech. We look forward to your application!